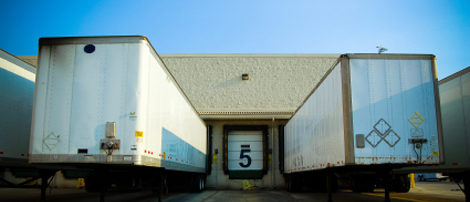 Working with a Transportation Provider-
Most transportation managers today are working with a transportation provider to assist them in managing their freight shipping needs. When shipping less than truckload shipments, a transportation provider helps in dealing with freight claims and billing disputes.  From my previous experiences, I found it hard to deal with the rebills and claims with my LTL shipments. Once my volume got to a certain point, I spoke to my boss about using an outside transportation provider. It makes sense and allows you to have the time to handle other aspects of the job. In my case, I also was in charge of hiring employees for the warehouse.
How a Transportation Provider can Help-
Working with a transportation provider can help your LTL operations run more smoothly. A great transportation provider will make your job easier. If you have a knowledgeable transportation provider they will be able to save you money. They do this by running shipments at the correct classes and avoiding rebills. They will also fight to dispute rebills and claims for you when those situations do happen. The transportation carriers have turned to automation in their facilities. It now requires more attention to detail than ever to run freight correctly and abide by all of their rules. But, if you do so, shipping through LTL is very cost effective. A knowledgeable transportation provider can help guide your way through the complex system.
Correctly Setting Up Your LTL Bill of Lading-
For starters, correctly setting up your bill of lading or BOL (as the industry calls it), is one of the most important steps you can take when shipping LTL freight. When shipping an LTL shipment a correct BOL reduces the likelihood of a re-bill. Having a strong BOL will reduce the chances that your freight will be inspected by the LTL carrier. This will reduce the chance of any dimensions or weight being changed due to a possible error. Also by providing the most accurate information to your transportation provider such as the information below, you can ensure you will get the most accurate pricing: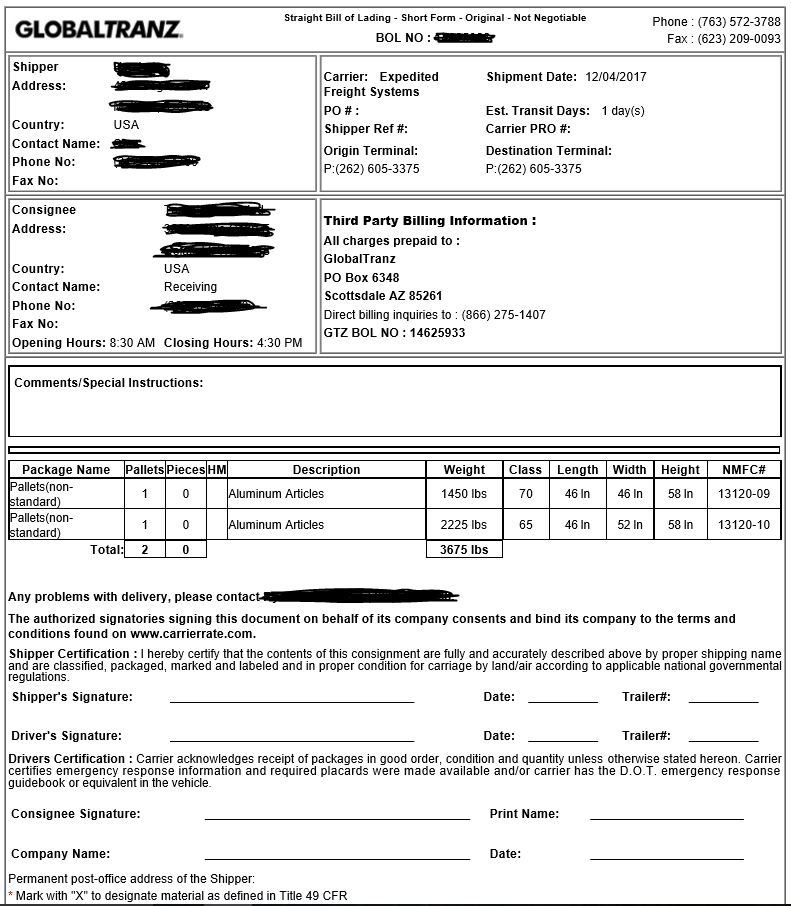 Correct Class
NMFC#
Accurate Description
Exact Dimensions
Exact Weight
If you are unaware of the class or NMFC#, you will need to provide your Transportation provider with some information. They will need an accurate description of the product and the exact dimensions and weight. Your provider will be able to get the class and NMFC # to accurately price the shipment with a definition, weight, and dimensions.
This 5 part blog series will provide basic tips on how to work with your transportation provider. You will help them ensure your freight moves correctly and without any re-billing issues. The first topic I will be talking about will be:
Accessorial Charges
When shipping Less Than Truckload shipments, there are many accessorial charges for add-on options to your shipments. As a shipper, it is important to confirm with your consignee's the type of equipment that is required for delivery. Every shipment is different, but by having the exact details, your transportation provider can ensure you accurate pricing without re-billing issues. These are some common Accessorial charges:
After Hours Delivery/Pickup Fee: Imposed on any shipment that is outside of the general pickup/delivery window of 8 a.m. to 5 p.m.
Bill of Lading (BOL) Correction Fee: Imposed when an incorrect BOL is used, or if a correction has to be made to the BOL once the shipment has been picked up.
Canadian Border Crossing Fee: Charged for shipments that are crossing the Canadian border.
Convention, Exhibition, and Tradeshow Delivery/Pickup: Applies to any shipment that is delivered or picked up from a convention, exhibition, or tradeshow.
Excess Length Fee: This varies between carriers, but as a general rule, this may be applied to any shipment over 10' in length.
Grocery and Food Warehouse Delivery/Pickup Fee: Applies to any shipment that is delivered or picked up from a grocery or food warehouse.
Hazardous Cargo Charge Fee: Applies to any shipment that contains hazardous chemicals or substances.
Inside Delivery/Pick Up Fee: Applies when all or part of a shipment is not directly accessible or immediately adjacent to the doorway or dock.
Lift Gate Delivery/Pickup Fee: Lift gates enable carriers to lift and lower shipments from the ground to the truck and vice versa, so this fee applies when a shipper or receiver does not have the means to load or unload the freight using a dock or forklift.
Limited Access Fee: Applies when the carrier picks up or delivers to locations such as schools, prisons, military bases, convention centers, construction sites, airports, ocean docks, wharfs, or piers.
Notify Before Delivery Fee: Applies when notification prior to delivery is requested.
Protect from Freezing Fee: Applies when the consignor or consignee requests for a shipment to be protected from freezing.
Residential/Farm Delivery Pick Up Fee: Charged when the carrier makes a pickup or delivery at a private residence.
Segregating (Sorting) Fee: Incurred when shipments are required to be sorted or segregated according to size, brand, flavor, or other distinguishing characteristics.
Weight and Inspection Fee: Applies in the event a carrier inspects or reweighs a shipment and discovers a variance compared to the weight and/or freight class listed on the BOL.
All of these Accessorial charges can cause re-billing on your shipments. You need to evaluate if they are to be added on to the shipment beforehand. Shipment Re-billing can be avoided a majority of the time if we take the right steps. If you have any questions about correctly setting up your LTL bill of lading or anything else related to LTL shipping, feel free to email me at nate.abbott@rctransportusa.com
In my next few blog post, I will be continuing to cover tips on how to fill out the BOL correctly. We will be talking about Weight and Dimensions, Description, NMFC#'s, and Class, as well as Don't's for filling out BOL's. Stay tuned for more great tips on how to use your BOL to avoid re-bills.