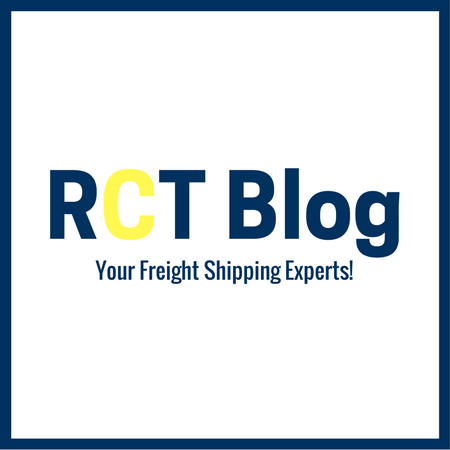 RC transportation is a freight shipping company focused on delivering results. At RCT we want to provide you with the resources and knowledge you will need today. The information that helps you move product and be more efficient every time. RCT works on a personal level by making sure each of our customer accounts is handled with CARE. One of our Freight Specialist is assigned a limited amount of accounts to manage at one time so that the right amount of focus is given to each partner account. We then hire and train new specialist as we acquire new partnerships with shippers ensuring we are always delivering excellent service.
Freight is always moving-
The RCT Blog will be providing resources that will help you stay in tune with the transportation marketplace. Throughout the United States freight is always moving and sometimes major delays will happen and possibly a natural disaster will occur. This all affects the truck capacity and when there are delays and overflow with freight,  you will end up paying more for your shipments. To help offset the high cost of shipping during tight capacity markets, RC Transport is offering Flat-Rate Shipping Service.
RC Transport is The Flat-Rate Shipping company in the United States and our focus is on safely delivering your freight throughout the United States, Mexico, and Canada. We work with companies in industries such as; Power Generation, Pipeline, Automobile Equipment, Metal Reclamation & Refining, Food Commodity, Construction, Industrial Equipment, Metal Fabrication, and Battery Industries. 
This Blog will go over topics in the areas of:
| | |
| --- | --- |
| Freight Shipping | Freight Rates |
| Freight Class | Partial Truckload |
| Truckload | Refrigerated Temperature Controlled |
| LTL | Custom Solutions |
| Shipping Tips | Freight Adjustments |
| Freight Industry | Intermodal Rail Transportation |
| How to ship Freight | Flat-Rate Freight Service |
| Expedited Freight | ELD's |
| Trucking | Automated Trucking |
About the Author of The RCT Blog-
My name is Nathaniel Abbott, My background is in marketing and logistics. After college, I started a  marketing agency and soon after moved into working in the logistics industry. For a few years, I shipped pallets of computers all across the world. I will be writing to you about what is happening in the world of transportation. We will also be providing tips and educational materials for all things Freight. I have experience with shipping both LTL, partial, and full truckload shipments. My goal is to be writing and sharing fresh content at least a couple times a week. With transportation always changing, there is always something to stay up to date on.
Please feel free to share comments, questions, and suggestions
To see a list of our services click here for our services department.