RCT Blog back again with a few tips on what you should never put on an LTL Bill of Lading. In today's world, BOL's are scanned by computers and pallets are weighed and measured by computers and lasers. These automated systems require us to provide accurate information and if we don't, we get penalized for it with outrageous fees. Here are some BOL Don'ts you should follow.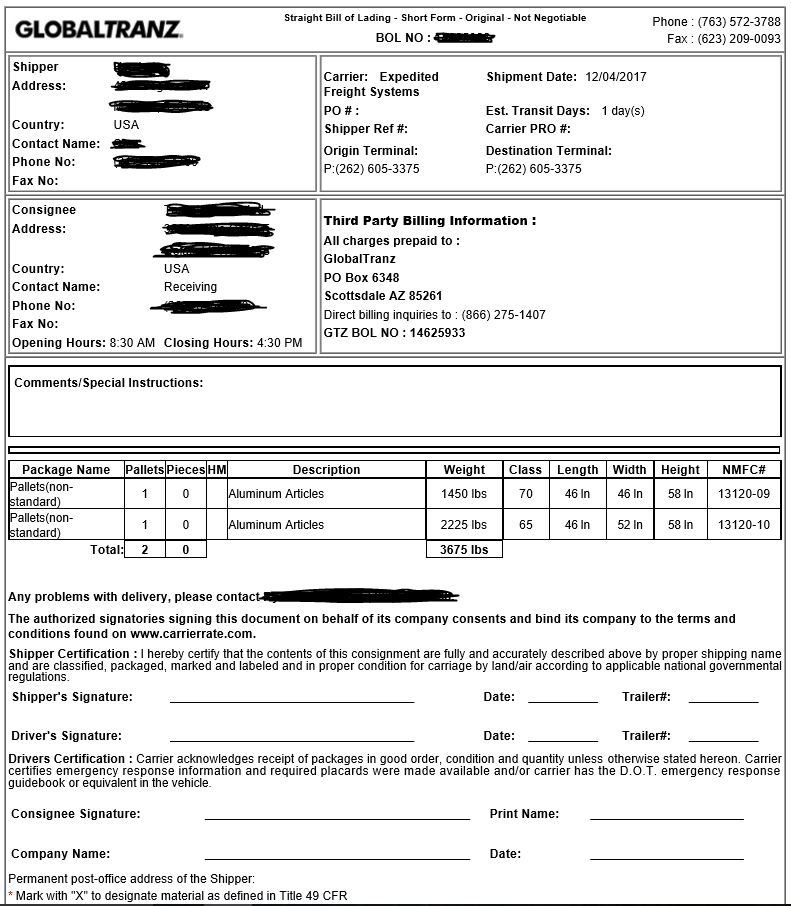 Accurately filling out your BOL will ensure you pay what you get quoted. These are 7 BOL Don'ts I have learned over time:
Don't ever reference "liftgate" or "inside delivery" if you are not requesting these services.

I know this sounds like common sense, but sometimes goofy errors happen. Instead, if no services are required try stating-" No accessorial services approved without authorization." This makes it so the carrier is required to contact you before adding any extra services.
In the Company Name Field of the BOL, don't ever put a person's name

This can result in residential delivery fees.
Don't ever put "insured for $xxx.xx" on the BOL

Extra carrier insurance charges may result
Do not put the released value unless the nmfc# requires this information on the BOL.

Extra carrier insurance charges may result
Do not put deliver by, deliver on, or deliver after on the BOL.

Storage charges expedited/guaranteed delivery charges may result.
BOL's must state- Contact "xxx" if delivery problems occur, an email and phone number should be provided.

Carriers will communicate about refused freight, accessorial service approvals, etc.
Ensure only one BOL is handed to the driver upon pick up.

If multiple documents required, ensure the driver places the pro sticker on the BOL Which is to be followed.
Drivers will often pro sticker the BOL with the shipper's logo/ header.
Unwanted freight movement and re-consignment charges may result.
If you are looking for help classifying your shipments or would like some pricing, call us today and one of our freight specialists would be happy to work with you to get to where you need to be to reduce rebills and save you time and money moving forward into the future.
Click here to get a quote today!