Welcome back everyone, in this post we are going to be looking at how LTL Shipment Weight can possibly cause a re-bill incident. In our previous post (LTL Bill of Lading Setup to avoid Re-bills-(part 1 of 3)), we spoke about how it is important to have accurate information for your BOL in order to avoid re-bills. Your LTL Shipment Weight is one of the most important pieces of information you can have correct on your BOL. There are a few different kinds of shippers in the fact that they weigh their shipments differently. Here are the different kinds of shippers: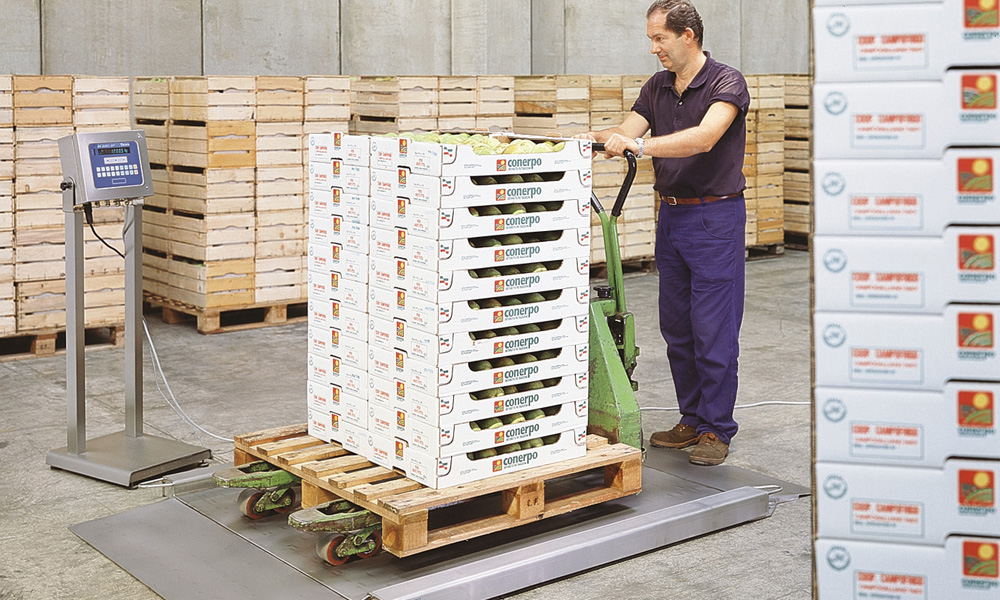 Certified Weight – As a certified shipper you have taken the steps and invested in a calibrated and certified scale to get the most accurate and documented LTL shipment weight. This allows you to document proof to fight reweigh situations when they arise.
Estimated Weight- As an Estimated shipper, you take the weight of your product and add weight for the packaging and pallets. Over time you have found an LTL shipment weight that works well for you. With this kind of weighing you could expect some rebilling until you find the right LTL shipment weight for your products.
Relayed Weight- As a Relayed shipper, you are given the LTL shipment weight information by another party who either has a scale or is guessing the weight. In this situation, you should expect a few re-bill situations due to miscommunication.
How LTL Shipment Weight Can be Wrong-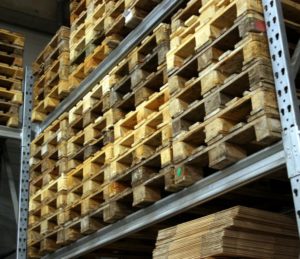 When shipping managers tend to ship freight they can sometimes forget to account for the pallet weight or the packing material weight. It is important to remember to account for everything involved in your shipment when calculating weights. If your product weighs "X" already packaged, don't forget to add 30-45 lbs of pallet weight per pallet. If your product is unpackaged remember to add in packaging weight and pallet weight. It is best to always weigh and measure pallets after they are finished and built.
Weight Tips for LTL Shipments:
Be sure the equipment type you are using can handle the weight of your shipment. For instance, a liftgate has a maximum load capacity of 3,500 lbs. 
Avoid using whole numbers or rounding weight to whole numbers:

400  lbs would be better at 407 lbs and when it is 400 lbs, it raises a red flag to the carrier's system and usually, the shipment will be inspected and reweighed.
Weight is very important for your shipments because the weight of your shipment helps determine the density of your shipment. A smaller or larger density can have a big impact on the class of a shipment. Changing the class of your shipment can have huge effects on the price of your shipment, that is why it is so important to run your shipments at the correct class every time.
Dimensions of your Pallets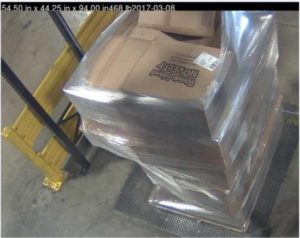 When shipping your pallets you need to be sure they are being built correctly in order for your dimensions to be accurate. In today's transportation world, more and more tasks are becoming automated and the ones that already are include weighing and measuring your shipments. Machines called Dimensionalizers are used to measure your shipments using lasers. Your shipment is placed in a square box on the terminal floor and lasers from all sides take measurements up and down your pallet. If your pallet is 48 x 40 on the bottom, but 54 x 46 on the top, then you will be getting a re-bill using the dimensions of 56 x 46 to price the shipment.
Winning in an Automated World?
It is possible to challenge the automated systems that are now used in today's terminals. Most of the time we will lose due to a poor job on the front end of correctly building and securing the pallet. It is important to make sure you are using the widest most dimension of your pallets when you get your pricing because that is what you will ultimately be billed for. Winning in an automated world is all about playing by the rules and having the most accurate information possible. Its pretty simple really and if things get a little hairy….people like myself are here to save the day!
Some tips on dimensions:
Put exact dimensions on BOL
Include all dimensions on BOL
A large majority of NMFC#'s are density based and dimensions are used to calculate density.
Having no dimensions listed on your BOL with a Density-Based NMFC# will guarantee you an inspection.
Selecting the "standard pallet" option is not a substitute for entering dimensions.
Ensure freight is adequately attached to your pallets. Freight Shift can change your dimensions.

As you can see above if your dimensions change, the carriers could end up changing the price on you. We just need to take all of the precautionary steps to prevent freight-shift and re-weighs. By securing your freight and documenting accurate weights and measurements for your shipments, we can drastically reduce rebills and make them non-existent for you. RC Transport specializes in Less Than truckload shipping and would enjoy the opportunity to partner with you and reduce your rebilling instances and save you money on your shipments. Call (763)572-3788 Today for a Quote or email nate.abbott@rctransportusa.com
In our next post we will talk about LTL Freight Description and NMFC#'s on your BOL's. It is important to have this information correct to prevent rebilling from the carriers. To read more click here:  LTL Bill of Lading Setup to avoid Re-bills-(part 3 of 3)