A new year brings challenges to the trucking industry as it continues to struggle with truckload capacity issues. The problems with capacity continue to stem from the increased overall freight demand. Along with this increased demand, we just saw a big change in the industry with electronic logging. The ELD Mandate is changing the way freight moves and therefore impacting truckload capacity further.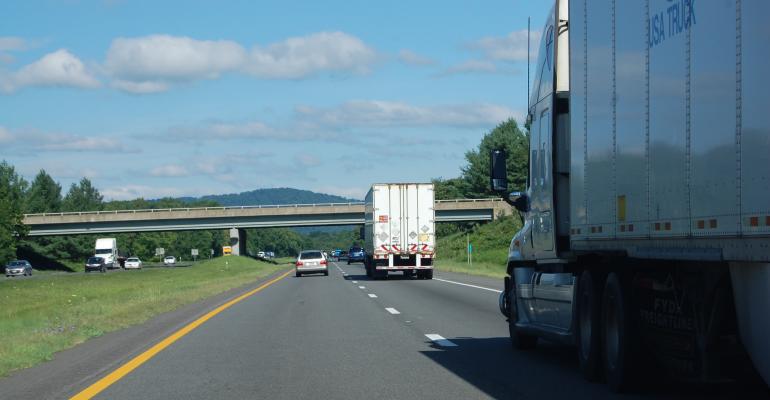 Data tracked by DAT Solutions, for example, showed that the number of available loads for the week ending December 16 increased 2.4% while available capacity dipped 7.5%, sending load-to-truck ratios higher in the dry van, refrigerated and flatbed sectors compared to the previous week. Trucking freight rates, in both the spot and contract segments, have been increasing for shippers, which is an "immediate reflection" of the tight truck capacity situation.  Little to no truck capacity ahead for early 2018 | American Trucker
The Next 6 Months:
If we see any big winter storms this season, it could push truckload capacity way above the current 100%.  This would leave shippers having to pay much more to get loads delivered on time. Shippers might even have to be more flexible with delivery times if they can in order to save money on freight cost. This first half of 2018 will prove to be challenging for everyone in the industry.